The Senior Singer's Cover of the Classic 1975 Song Leaves Everyone in Tears "She was the finest stage leader we've seen on the program so far," said the audience after the performance.
Watch the golden buzzer audition of Evelyn Williams, who is 81 years old. When she begins to sing, an entirely other person emerges from behind those beautiful eyes. She transforms into a singing diva, and the room is filled with her gorgeous voice as she performs. Within a very short period of time, the judges are seen sobbing.
She sang one of the greatest songs that Stephen Sondheim has ever written, a song that could only be sung by a lady her age who has seen life. She sang it with love, which brought tears to everyone's eyes, and Michelle Visage was the one to press the Golden Buzzer. Even after all that had happened, Evelyn believed that she "could have sang better," although everyone else believed that she was wonderful just the way that she was.
Both the judges and the audience were brought to tears by the way she performed "Send in the Clowns." She constantly demonstrated how modest she was and was the ultimate model of grace. A standing ovation was bestowed to the gifted great-grandmother by the panel of judges, and she was then advanced to the next round.
"I never in my wildest dreams imagined that it would take place. Everyone in the room rose up, which made me weep. It had such an effect on me.
In true "Gathered Talent" style, the 80-year-old participant got herself together after sobbing and added, with a wry grin and glitter still in her hair, "I thought that buzzer was going to kill me or something, I'm going to dread going home now."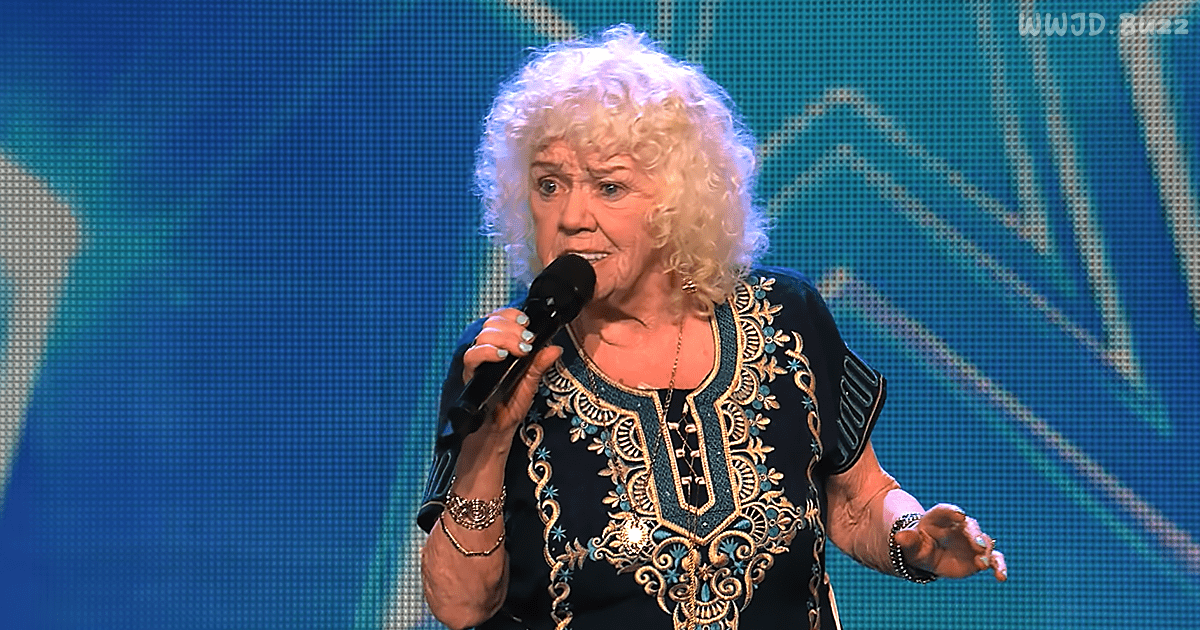 The fashionable and busy retiree devotes a lot of time to volunteer work for charitable organizations. She claims that she has been maintaining her fitness by walking on a treadmill that is kept in her bedroom "every day for the previous twenty-one years."
Evelyn has been a widow for the last seven years and has a total of twelve grandkids, as well as six great-grandchildren. She claims that she has always had a passion for singing. Evelyn said that even though it has been seven years after Noel's passing, she thinks about him often and misses her childhood boyfriend.
"My spouse, I miss him like a limb," she remarked. "He was a wonderful guy, in fact he was an extremely good person. They used to get so excited whenever I would sing for them. He had a lot of love in him. He treated me with such compassion and loved me to the moon and back. If he had met me, he would have been quite pleased.